Pet Surgery Clinic - Skilled and Caring Approach
At Pawsitive Veterinary Clinic, we provide a wide range of surgical services to ensure the best possible care for your pet. Our state-of-the-art facility is equipped with the latest surgical technology, and our experienced veterinarians and highly skilled technicians use advanced surgical techniques to perform a variety of procedures.
Types of Surgeries We Perform
Our surgical services include routine procedures such as spaying and neutering, as well as more complex surgeries such as soft tissue surgery, orthopedic surgery, and oncologic surgery. Our surgical team has extensive experience in performing a variety of procedures, including:
Spay and neuter surgeries
Tumor removal
Fracture repair
Joint surgery
Abdominal surgery
Thoracic surgery
Dental surgery
We also offer laparoscopic surgery, which is a minimally invasive surgical technique that uses a small camera and specialized instruments to perform surgeries with smaller incisions, less pain, and faster recovery times.
Before any surgery is performed, our veterinarians will conduct a thorough examination of your pet and recommend the appropriate surgical treatment. We will also discuss the risks and benefits of the procedure and answer any questions you may have.
During the surgery, our highly skilled surgical team will closely monitor your pet's vital signs, including heart rate, blood pressure, and oxygen saturation, to ensure their safety and comfort. We use the latest surgical techniques and technology to ensure that your pet receives the best possible care.
After the surgery, our team will provide detailed post-operative instructions to help your pet recover quickly and comfortably. We also offer pain management options to minimize any discomfort your pet may experience during the recovery process.
Why Choose Pawsitive Veterinary Clinic for Surgery Services?
At Pawsitive Veterinary Clinic, we understand that surgery can be a stressful experience for pets and their owners. That's why we are committed to providing the highest level of care possible, using advanced surgical techniques and state-of-the-art technology.
Our team of experienced veterinarians and highly skilled technicians are dedicated to ensuring the safety and comfort of your pet throughout their surgical procedure. We take the time to answer your questions and address any concerns you may have, and we are always available to provide follow-up care and support.
If your pet requires surgical treatment, you can trust Pawsitive Veterinary Clinic to provide the highest quality of care. Contact us today to schedule a consultation with one of our experienced veterinarians.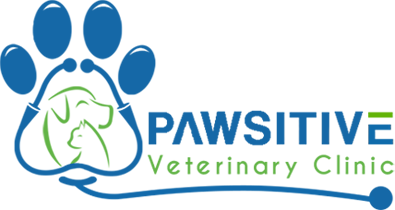 Where Your Pet's Health Comes First