Animal Microchipping Services - Ensuring Pets Safety
WHY YOU SHOULD CONSIDER MICROCHIP PET IDENTIFICATION
Despite our best efforts, even the most responsible pet owners can't guarantee their pets won't get lost sometimes. A leash could slip out of your hand or break, a pet could push through a screen door or window, or a contractor, child, or friend might accidentally leave a door or gate open. It can happen, and it is a highly distressing experience for both you and your furry friend. Microchip pet identification is an important safety measure for all pets and can help reunite you with your companion sooner. Microchipping cats and dogs makes it easier to locate them, helping you bring your pets home safe and sound.
HOW DOES ANIMAL MICROCHIPPING WORK?
Microchipping is a safe and permanent way to identify your pet in case he or she becomes lost, but what exactly is a microchip and how does it work for pet identification? It is a tiny device, about the size and shape of a grain of rice, that is placed just under the loose skin at the back of your pet's neck using a needle. Once the microchip is positioned, the needle is removed. The implanted microchip can move around a little bit but it generally stays between the skin and muscle layer in the neck or back area.
This is a quick procedure that can be done while your pet is awake, as most pets are calm and accepting of having the chip implanted. Microchipping puppies and kitties is a routine service here at Pawsitive, helping you set up your new furry friend with the best chances in the event of an incident later in life.
When a lost pet is found and brought to a veterinary clinic, the staff there will use a handheld scanner to check the animal for a microchip. The scanned microchip transmits an ID number to the scanner via a low-frequency radio wave. The clinic can then enter the number in a computer database and check for any contact information of the pet owner.
While microchipping cats and dogs is a great solution for tracing your pet, we still recommend using a collar and ID tag to identify your pet along with the microchip. An ID tag is a very reliable identification method. Pets that have ID tags with current contact information are more likely to not end up in shelters and tend to get home faster than those without tags.
But, as collars and ID tags are not permanent and can be removed, your pet can also wriggle out of them. With a microchip as a backup, your pet will have a better chance of being identified and returned to you. Pets without microchips that end up in shelters may be adopted by another person or sadly even euthanized as shelters cannot keep up with the numbers of animals that are brought to them.
SCHEDULE YOUR ANIMAL MICROCHIPPING APPOINTMENT TODAY
Please contact us or schedule an appointment to microchip your pet. Although we hope your pet never becomes lost, we want you to be prepared.
Microchipping puppies and kittens is an excellent decision for pet parents to make, and at Pawsitive, we highly recommend bringing your new addition to our clinic for microchipping while they are receiving their checkups and vaccinations. While dogs and cats are most commonly microchipped, our veterinarians at Pawsitive cater to your exotic animals too! We can microchip ferrets, rabbits, birds and scaled pets too! Microchips are a safe and effective way to help reunite you with your pet if you and your pet are separated.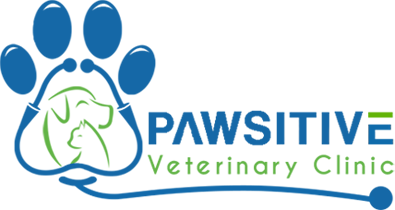 Where Your Pet's Health Comes First
Welcome to Pawsitive Veterinary Clinic, the best veterinary clinic in Dubai! We offer an extensive range of pet care services to cater to your pet's every need.
Whether your pet simply needs a check-up or requires emergency or specialist attention, we promise to deliver exceptional care that's thoughtful, caring, and flexible.
Pawsitive Veterinary Clinic is a veterinary-owned and led clinic with state-of-the-art facilities, offering 24-hour emergency veterinary assistance and care. We are a team of highly qualified veterinary experts dedicated to animal wellness, going above and beyond for each animal that we take care of!
The team members at Pawsitive are all licensed specialists in their fields with years of extensive experience handling and caring for animals and their needs. We promote a "no compromise" approach to the quality of services that we provide, and our team is hand-picked to show it.
We promise to make your as well as your furry friend's experience with us warm, top-notch & professional!
At Pawsitive, we treat your four-legged family members just as we'd treat our own. We are a team of world-class, highly qualified veterinary doctors and nurses offering you and your pet a comprehensive range of services to meet your needs.
Make us your vet clinic of choice in Dubai!