Pet Accessories - Your One-Stop Shop For Your Pet!
At Pawsitive, not only do we offer a comprehensive range of veterinary services, we also have an expansive range of pet accessories to meet your pet's every need! We pride ourselves on being a true one-stop shop for your pet, offering a wide array of accessories, toys, jackets, grooming items, bowls, and premium pet food to cater to the needs of your furry family members. Team Pawsitive truly understands the bond you share with your pets, and we're here to make sure they have everything they need to lead happy, healthy lives!
We know that pet parents love to pamper their furry companions, and that's why we stock a wide range of pet accessories! From stylish collars and leashes to harnesses and ID tags, we have it all. Choose from an extensive selection of colors, materials, and sizes to match your pet's preferences and needs, with accessories that are not only fashionable but also durable, ensuring that your pet stays safe and comfortable on your walks and adventures together!
Keep your pets entertained and mentally stimulated with Pawsitive's wide assortment of toys. Whether you have a playful pup or a curious kitty, our selection includes chew toys, interactive puzzles, balls, and feathered toys that are sure to provide hours of joy and exercise. Better still? You can select from a range of toys that include options made from non-toxic materials to guarantee your pet's safety while they play.
When it comes to taking care of your furry friend, nothing says "I love you" like a good brushing session! At Pawsitive, we stock a wide variety of brushes, combs, pet shampoos and other grooming supplies to suit all fur types and help you keep your pet's coat looking and feeling fabulous.
Although Dubai's temperatures are toasty by day, the nights can be unexpectedly chilly! Keep your pets warm at night with our collection of jackets and coats. Our jackets come in various sizes and styles, from cozy sweaters to waterproof outerwear, ensuring your pet stays comfortable during colder spells or wet weather.
Feeding your pets should be a breeze, and we offer an assortment of high-quality pet bowls that are not only functional but also aesthetically pleasing. Choose from stainless steel, ceramic, and durable plastic bowls designed to withstand the test of time. We also have automatic feeders and water dispensers to ensure your pets are well-fed even when you're not at home!
When it comes to nutrition, we understand that every pet has unique dietary needs. That's why we carry a wide range of premium pet food options to suit every taste and dietary requirement. From grain-free and organic options to specialised diets for specific health concerns, you'll find top-quality brands that prioritise your pet's well-being.
Our knowledgeable and friendly Pawsitive team is ready to assist you in selecting the best food for your pet's age, breed, and activity level. We believe in providing only the best for your furry companions, and that's why we carry food products that are free from artificial additives and fillers.
Your One-Stop Dubai Pet Accessories Shop
At Pawsitive Veterinary Clinic, we are committed to offering the finest products and services to help you care for your pets as they deserve. We believe that happy, healthy pets make for happy owners, and we're here to support you on your journey to providing the best possible life for your furry friends! If you're looking for a Dubai pet accessories store, Pawsitive has got you covered. Visit us today and let us help you find the perfect accessories, toys, jackets, bowls, and food to keep your pets thriving and content. Your pet's happiness is our priority!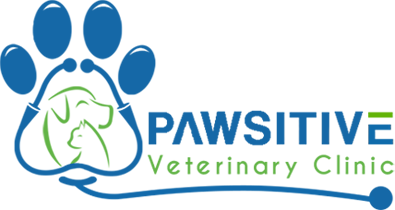 Where Your Pet's Health Comes First
Welcome to Pawsitive Veterinary Clinic, the best veterinary clinic in Dubai! We offer an extensive range of pet care services to cater to your pet's every need.
Whether your pet simply needs a check-up or requires emergency or specialist attention, we promise to deliver exceptional care that's thoughtful, caring, and flexible.
Pawsitive Veterinary Clinic is a veterinary-owned and led clinic with state-of-the-art facilities, offering 24-hour emergency veterinary assistance and care. We are a team of highly qualified veterinary experts dedicated to animal wellness, going above and beyond for each animal that we take care of!
The team members at Pawsitive are all licensed specialists in their fields with years of extensive experience handling and caring for animals and their needs. We promote a "no compromise" approach to the quality of services that we provide, and our team is hand-picked to show it.
We promise to make your as well as your furry friend's experience with us warm, top-notch & professional!
At Pawsitive, we treat your four-legged family members just as we'd treat our own. We are a team of world-class, highly qualified veterinary doctors and nurses offering you and your pet a comprehensive range of services to meet your needs.
Make us your vet clinic of choice in Dubai!