Pet Health Care Assessment - Looking Out For Your Pet's Well-being
Why are health assessments so important for your pet?
As pet owners, we all want our furry companions to live long, happy, and healthy lives. But, just as we humans do, pets can develop health problems that require them to receive medical attention. When you take your furry friend for regular health assessments, you can make sure to detect any underlying health issues early on and deal with them swiftly, providing your companion with the opportunity to recover quickly through the necessary care, and enable them to live a happy and healthy life!
At Pawsitive Veterinary Clinic Dubai, our team offers comprehensive health assessments that are tailored to the individual needs of your pet. Our qualified and extensively experienced veterinarians will perform a thorough examination of your pet, head to toe and nose to tail, checking for any signs of illness, injury, or discomfort they may be experiencing. Our team of pet health vet specialists also take a completely holistic approach to the health of your pet, considering not only your pet's physical health but also their emotional and behavioural well-being.
What to expect during your pet health care assessment?
Let's talk about how the Pawsitive team will take care of your pet during their assessment! During a pet health assessment, our qualified veterinarians will perform a thorough physical examination of your pet. This includes carefully checking your pet's eyes, ears, nose, mouth, teeth, and gums for any signs of infection, inflammation, or other issues. We will also listen to your pet's heart and lungs, palpate their abdomen, and examine their skin and coat for any abnormalities.
In addition to the physical examination, we may also recommend diagnostic tests such as blood work, urinalysis, or imaging to get a more complete picture of your pet's health. These tests can help us detect any potential underlying health problems such as diabetes, kidney disease, or cancer early on when treatment is most effective. Overall, the Pawsitive team will conduct a truly comprehensive examination of your pet, ensuring that no small detail is overlooked!
At Pawsitive Veterinary Clinic, we understand that every pet is unique, and that's why we take the time to get to know your pet and their unique, individual health needs. Our team will work closely with you to develop a customized health treatment and care plan for your pet, including recommendations for preventive care, nutrition, and exercise.
Why should you get regular pet health assessments for your furry companion?
Regular health assessments are particularly important for pets with underlying health conditions, and those who are getting on in years! As pets get older, they are more susceptible to a range of health problems. This can include arthritis, diabetes, and cancer. But by detecting these issues early on, we can provide your pet with the care they need to avoid or manage these conditions and maintain a happy, healthy quality of life.
The Pawsitive Veterinary Clinic is a pet health vet that is committed to providing high-quality, compassionate care for your furry friends. Our pet health care assessments are an integral part of our dedication to promoting the health and well-being of all pets in the Silicon Oasis Dubai area.
Contact us today to schedule a health assessment for your furry companion and give them the best possible chance at a long, healthy life.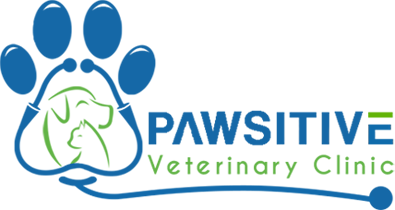 Where Your Pet's Health Comes First
Welcome to Pawsitive Veterinary Clinic, the best veterinary clinic in Dubai! We offer an extensive range of pet care services to cater to your pet's every need.
Whether your pet simply needs a check-up or requires emergency or specialist attention, we promise to deliver exceptional care that's thoughtful, caring, and flexible.
Pawsitive Veterinary Clinic is a veterinary-owned and led clinic with state-of-the-art facilities, offering 24-hour emergency veterinary assistance and care. We are a team of highly qualified veterinary experts dedicated to animal wellness, going above and beyond for each animal that we take care of!
The team members at Pawsitive are all licensed specialists in their fields with years of extensive experience handling and caring for animals and their needs. We promote a "no compromise" approach to the quality of services that we provide, and our team is hand-picked to show it.
We promise to make your as well as your furry friend's experience with us warm, top-notch & professional!
At Pawsitive, we treat your four-legged family members just as we'd treat our own. We are a team of world-class, highly qualified veterinary doctors and nurses offering you and your pet a comprehensive range of services to meet your needs.
Make us your vet clinic of choice in Dubai!