Safe Pet Anaesthesia Services - Caring for Your Furry Friend's Comfort
At Pawsitive Veterinary Clinic Dubai, we offer safe anaesthesia services carried out by highly qualified veterinary professionals. The Pawsitive team will ensure that your pet is cared for throughout their procedure with vigilant monitoring and gentle treatment at all times.
We meet many pet owners who are very worried about pet anaesthesia and surgery. The Pawsitive team completely understands that "putting your pet under" with cat or dog anaesthesia, or anaesthesia for an exotic animal, can seem scary. That's why we go above and beyond in our treatment and care approach, making sure that not only your furry friend is taken care of, but so are you. Our friendly Pawsitive staff are there to support you throughout the process!
Pawsitive Vet Clinic takes dog and cat anaesthesia and exotic pet anaesthesia very seriously, and your pet's safety is absolutely paramount. As one of the best veterinary facilities in Dubai, the Pawsitive Veterinary Clinic adheres to strict guidelines to ensure your pet's well-being while under anaesthesia. All of our major surgery procedures at the clinic utilise intravenous (IV) fluids and temperature management to support blood pressure and circulation. ECG heart, blood pressure, respiratory, and temperature monitoring is carried out by both our team and our state-of-the-art equipment. This allows us to detect and mitigate problems early and safely get your furry friend through their surgery.
Our furry patients are administered high-quality pain management medication both during and after surgery, and they are also given pain medication to take home with them. However, at Pawsitive, we begin with anaesthesia guidelines long before your pet is placed under. We utilise thorough assessment procedures first, ensuring that all aspects of your pet's health are understood and accounted for prior to surgery.
What should you expect from our pre-surgery anaesthesia health assessment?
Before any cat or dog anaesthesia, or anaesthesia for exotic pets, the Pawsitive team will carry out a detailed assessment that will look at the following considerations:
History. Your pet's medical history, including pre-existing medical conditions, prior anaesthetic complications, and any current medications they may be taking.

Physical examination. We will conduct a physical examination of your pet to assess his or her current health.

Pet age. Very young and very old patients may require different anaesthesia, so we take the age of your furry friend into consideration too.

Pet breed. Certain breeds of animals, such as those with brachycephalic bone structure, Greyhounds, some spaniels, and Maine Coon cats, may require a specialised approach to anaesthesia.

Temperament and behaviour. Your pet's natural temperament and how they react to the clinic environment are also important factors that the Pawsitive team will consider to ensure a stress-free experience for your pet and for you!

Exotic pet breeds. At Pawsitive Veterinary Clinic, we are proud to offer services for a number of animal species, meaning we can accommodate your exotic pet too. Our anaesthesia is tailored according to the requirements of your furry, or not-so-furry friend!
Based on your pet's pre-surgery pet anaesthetic assessment, our veterinary team will carefully select which anaesthetic agents will be best suited for your pet's safety and comfort. The anaesthesia for your pet could therefore include short or long-acting injectable or oral medications, or anaesthetic agents administered in the form of an inhaled gas.​
When it comes time for surgery, your pet's pre-anaesthesia assessment helps us ensure we take the best possible route for putting them under during their operation. From the moment the anaesthetic is administered until your animal is fully recovered after the procedure, they are extensively monitored by our expert Pawsitive team, including the veterinary specialist overseeing the procedure and a nationally certified, registered veterinary technician.
Through our approach of creating and administering a comprehensive, individualised anaesthesia plan for your pet, we are able to minimise risk and maximise successful outcomes for your furry friend. We are there for you and your pet every step of the way!
If you would like to find out more about dog or cat anaesthesia, or procedures for your exotic pet reach out to us. The friendly Pawsitive team are there to guide you throughout your pet's surgical experience, and we will answer your questions with expertise and experience on our side.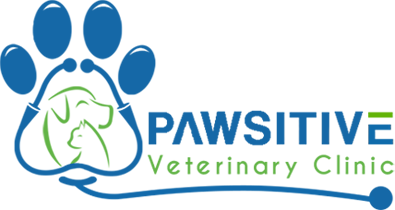 Where Your Pet's Health Comes First
Need to bring your four-legged friend in for a pre-surgery pet anaesthesia assessment? Book your pet's appointment at Pawsitive Veterinary Clinic today
Welcome to Pawsitive Veterinary Clinic, the best veterinary clinic in Dubai! We offer an extensive range of pet care services to cater to your pet's every need.
Whether your pet simply needs a check-up or requires emergency or specialist attention, we promise to deliver exceptional care that's thoughtful, caring, and flexible.
Pawsitive Veterinary Clinic is a veterinary-owned and led clinic with state-of-the-art facilities, offering 24-hour emergency veterinary assistance and care. We are a team of highly qualified veterinary experts dedicated to animal wellness, going above and beyond for each animal that we take care of!